I am a huge fan of QR codes. I think the concept is such a time saver and such a fantastic way to access information quickly. I even had a QR code reader added to all of our student laptops because there are apps out there that read QR codes with a webcam. I decided this upcoming school year I am going to devote some of my time creating things and link them with QR codes and encourage kids to use them.
In my niece's elementary classroom, her teacher installed a QR reader on the iPads and ha
s the students scan co
des on the board or through the Elmo to get a worksheet she has posted previously. That got me thinkin
g. Why
not try using these fantastic little tools for the same thing if not more.
I run a school library. I make blogposts and surveys and have contests. Why n
ot
use the codes for students to access information quickly. I started by making a voting system for the Indiana young Hoosier books the Eliot Rosewater books. I made the survey and put the QR code on a bookmark so the kids can scan and vote as they get done with the book, vote and voila... finished. I also made business cards for myself and linked my blog address through a QR code. I have also placed a QR code in my school email so anyone who receives something from me can link directly to my blog.
I have done a QR code scavenger hunt where the kids will be able to win prizes for completing. It will involve the use of our new genre based fiction section. I want kids to be able to use it. I made a map of the library, kids can access it via QR code on their computer and see immediately how we have it laid out. I have also put book trailer links in books. Kids can scan the QR code and watch the trailer. This one has been a bit of a challenge because not all of the books have a trailer and some of them are home made.
As far as assignments go, we are on Edmodo, so using a QR code to do a lot of assignments like my niece did isn't very practical, but, I am thinking about doing a small art fair in the media center, which is also my classroom and have QR code links to the biographies and art information. I also have a lot of realia from Africa, Martinique and other Francophone countries. I am thinking why not use a QR code and link to the country page on the CIA world fact book and let kids learn a little about the country of origin.
Perhaps the kids can find a QR code and hear the vocabulary word pronounced. It can link to a site such as Quizlet which pronounces foreign language words. It's a lot of work at the start, but why couldn't the kids do it for an assignment? Assign each 10 vocabulary words, ask them to make the QR codes for the words and paste them in a shared google doc for the chapter. In a class of 20, you'd have 200 words. It would add up fast and be a huge time saver.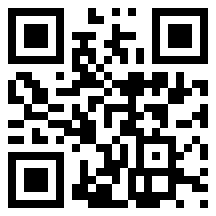 A few very important tips to know before you make a QR code- you have to shorten your link. Use bit.ly or tinyurl and shorten the link you want to use. Look at the difference between shortening my school website link: These are the exact same address- one has been shortened with bit.ly. Look at the difference. The next word of advice, find a program you like to use to generate the codes. I use
I-nigma
to create the codes. I like this one because it allows you to label the code before you make it. I have also learned that before the new look, bit.ly build codes too, but I haven't been able to see if they are still part of the new version. Another site to look at is
Kaywa
. It allows you to build codes too and create embedded info for a blog, etc.
When I got started on the QR code journey, I visited the
Symbaloo
site and started searching for webmixes people made about QR codes. There are a few out there with great links to generators, readers to add to PC/Mac and some blogposts about how they are used. Another huge fan of the QR code is the Daring Librarian. She has several great posts about how she uses them. You can access her site
here
.
If you are like me, the concept will be a huge time saver once the initial work is done. There are so many phenomenal ways to integrate QR codes into the classroom, the school district, the Media Center, etc. It is very much worth a shot looking into it.